ADCC 2019 Results: Kaynan Duarte v Yuri Simoes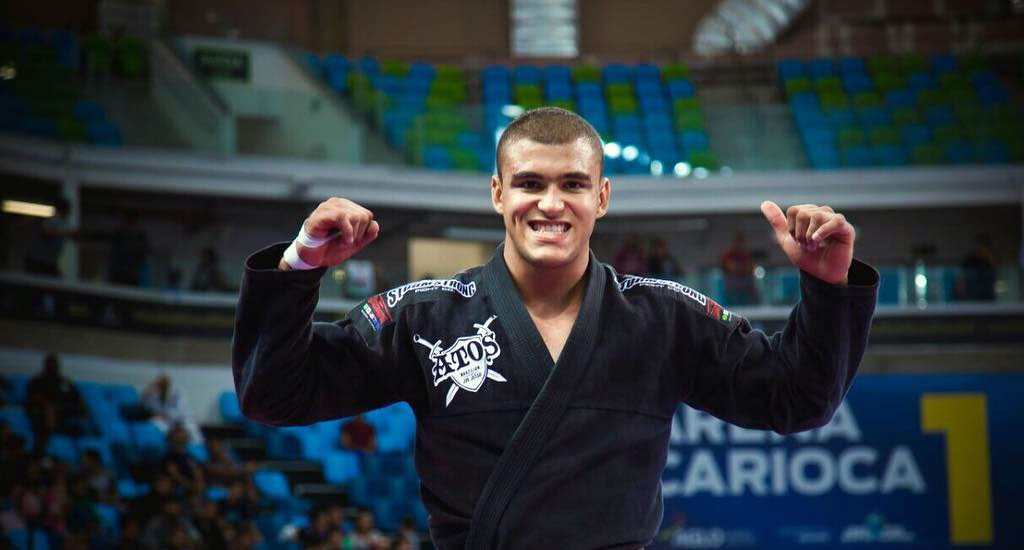 Kaynan Duarte is well on his way to securing his second of grappling's highest honors this year at ADCC 2019. After cruising to a victory over Edgar Rafigiev, he met returning -99kg champion, Yuri Simoes. Simoes was a hot favorite to win his third consecutive gold medal in his third different weight class this year. After finishing Elliot Marshall in the opening round everything looked set, until Kaynan's superior athleticism and outstanding grappling started to wear on Simoes as they went the distance.
Kaynan has the stage set in anticipation for his first ever gold medal in the tournament at ADCC 2019. After winning the IBJJF World Championships earlier this year, Kaynan's only got two fights remaining in order to emerge as a champion for the second time this year.
Simoes overcame Elliot Marshall on his way to book his place in the Quarter-Finals. After he quickly got the victory by way of armbar from the back, he succumbed to the gargantuan Kaynan and his relentless pressure to lose 3-0. Kaynan enters the Semi-Final now and looks ready to claim the crown if he can get past the living legend and another returning champion, Buchecha.
(This article is part of our week of ADCC coverage. To get live results, play by play, and commentary, we'll have a live updates article running all weekend)