Exclusive IBJJF Pans Breakdown: The Lower Weight Classes
IBJJF Pans are actually going down this year, despite the coronavirus hiatus. Pans are back with a bang on Oct. 8. Black belts will fight on Oct. 10 and 11. On this post, we will do an IBJJF Pans breakdown for lower weight classes up to featherweight. We'll also talk about the most anticipated match-ups and favorites to win the division.
It seems predictions about this event were accurate. Most of the top black belts from each divisions are back. Some conjectured that given the international travel restrictions, most athletes from Brazil would be out. This may be true for the colored belts, but most high-level black belts live in the U.S.
The registration period is over, and the event is at full capacity. This means the divisions will have no further modifications and we can start making predictions. So let's dive deep and see the possible match-ups. We've based match-ups on current IBJJF rankings of the athletes and their team affiliations. So yeah, this took a while to put together.
IBJJF Pans breakdown: Roosterweight
With some of the top-ranked athletes missing this year, this division is one of the weakest of the tournament. Mikey Musumeci will fight at heavyweight (more on that later) but Bruno Malfacine, Caio Terra and Cleber Sousa didn't register for the event. The highest seeds are Lucas Pinheiro from Atos Jiu Jitsu and Jonas Andrade from Cicero Costha.
I expect these two to reach the finals. Pinheiro is a strong positional player, who prefers top position. Andrade, as most Cicero Costha athletes, prefers bottom position and will generally pull guard. Pinheiro comes from the Atos crew and has a very tactical focus. I expect him to pull together with Andrade and come up on top for the advantage. But Andrade has a very dangerous and aggressive guard, which I think will be too much for Pinheiro. I see an upset, with Andrade winning on points.
Our Pick: Jonas Andrade wins on points to become the 2020 Pan Roosterweight Champion
IBJJF Pans breakdown: Light-Featherweight
The Light-Feather division also lacks star power. Notable competitors like the Miyao brothers and Hiago George didn't sign up for the event. The higher seeds are Pedro Dias (Carlson Gracie) and Suraj Budhram (Fight Sports). They are closely followed by Hiago Gama from Alliance.
Even though he is ranked lower, Gama is the favorite. He is a European Champion and a former World Champion at blue, purple and brown belts. He should have a strong opponent in Dias. If we take the rankings as the base for our brackets, they should end up in the semifinals, since they would be placed in the same bracket. Both should get a first round bye. On the other side of the bracket, Budhram is the favorite to make it to the finals, where he'll probably meet Gama.
Our Pick: I see it as the Gama show. He'll probably pull guard in every match and impose his game. The most interesting match-up here is between him and Dias, who is a fierce guard passer. We'll see who comes out on top, but probably the winner of their match-up will win the division.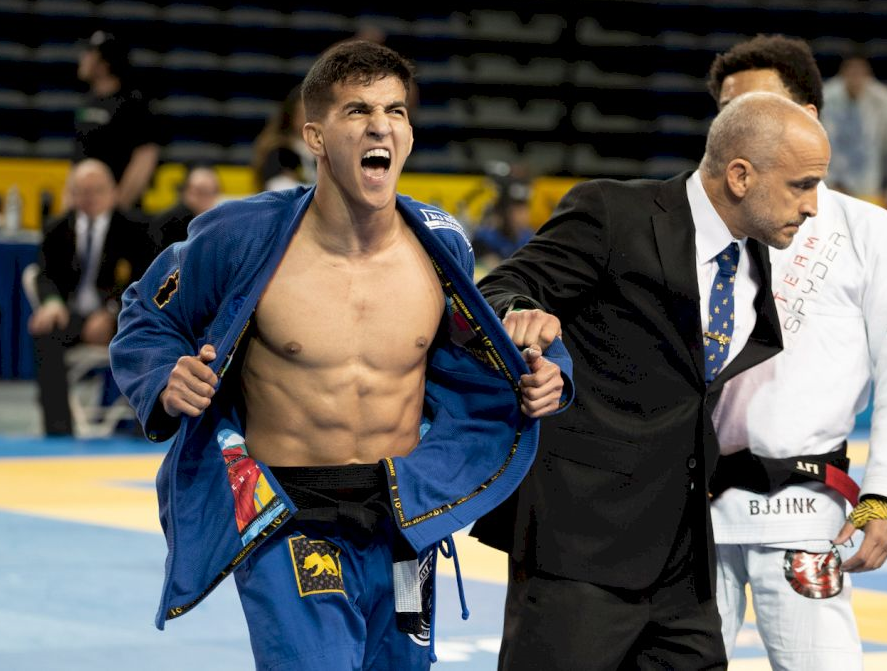 IBJJF Pans breakdown: Featherweight
This is where things get interesting, since we have the first returning champion in the division. 2019 Pans Champion Matheus Gabriel is coming back for the repeat. He won't have an easy road having to go through some heat to make it to gold. Other notable competitors in the division are European and Brazilian Nationals Champion Isaac Doederlein, Kennedy Maciel, Gianni Grippo and Joao Mendes.
This edition of the Pan Championships has brought back a few older competitors, too. The always entertaining Samir Chantre will be returning to competition, together with perennial podium figure, Gianni Grippo. Some young guns like Thiago Macedo and Samuel Nagai will look to make waves in the division as well.
Samuel Nagai isn't ranked as a black belt under IBJJF rankings, so one of the top black belts is going to have a very tough first round. It's a bracket with 33 participants, which means 31 fighters will get a bye, with Gabriel facing the winner of the match between the two others. There is a possibility that Gabriel could get matched-up with up-and-comer Nagai. There are four unranked fighters at the bottom of the athlete pool. So any of the top four ranked could get this beast for the first round. That would be an explosive opening round for sure.
Toughest match-ups
In my opinion, the two toughest matches for Gabriel are teammates Doederlein and Maciel. Since they are from the same team, expect Gabriel to face one of them in the semis or quarterfinals, and the other at the finals. Doederlein is a little bit higher on the ranking, so I expect him to be on the other side of the bracket.
If that's the case, then we are in for a treat. Both Gabriel and Doederlein have spectacular Jiu Jitsu. Gabriel is a masterful tactician who isn't afraid to "go down with the ship" as Mikey Musumeci calls it; he won't come up from double guard pull situations. His aggressive open guard can sweep anyone and is almost impossible to score on.
Doederlein is a technician in his own right — owner of one of the most powerful collar sleeve guards in the game. On top, he tears through guards with leg drags that he often combines with back attack entries.
If this is the final of the division, I think Gabriel is tactically too good for Doederlein. He will engage in a double pull scenario and force Doederlein to come up and sweep him from DLR. Once on top, he'll bait Doederlein into coming up on a single on the edge of the mat. That's his game plan for every match, so we can expect that for this amazing final.
Our Pick: Gabriel wins the tournament using his terrifying DLR game, his mat awareness and his boundary exploits.
Let us know your predictions by writing to us here. We are interested in what you guys think and whether you agree with our picks. Stay tuned for more on the heavier weight classes.