Gordon Ryan Releases His First NFT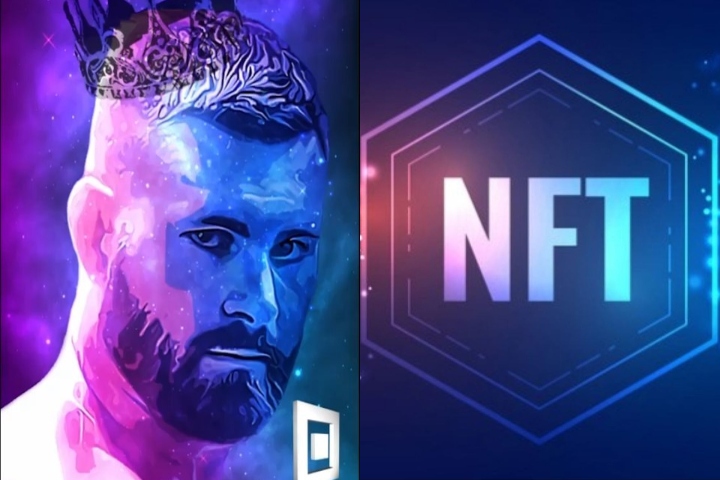 Three time ADCC champion Gordon Ryan has just announced the release of his very first (limited edition) NFT with BJJ Fanatics. Ryan is the first grappler to get into the NFT world, selling his for the price of one Ethereum. This isn't Ryan's first time being involved with cryptocurrency either, as he managed to grab the sport's first six-figure sponsorship contract with Bitcoin Cash in exchange for representing the business in the run-up to and during ADCC 2022.
How Much Do They Cost?
Ryan announced that each of the 100 GR NFT owners will be granted unlimited lifetime access to every single one of the instructionals that he produces after the date that the individual NFT was purchased. To get your money's worth, Ryan intends on releasing six instructionals per year for the foreseeable. Given that his instructionals usually retail at $249, the NFT will save the owner just under $1500 for every year that they hold it. The initial price upon release of the NFT is one Ethereum which is worth $3,063.45 at the time of writing.
If you're a fan of Ryan's instructionals, you now have the opportunity to invest in his NFT, which will give you the right to receive each of his instructionals with BJJ Fanatics from now until the day he dies. It is a marketable asset: as you'll have the opportunity to sell the token to anyone else at market prices. But, with only 100 available in total, the window to invest is going to be short.
Instagram Announcement
Gordon Ryan announced the news of his first NFT being released in a post to his official Instagram account:
@gordonlovesjiujitsu : "NFT IS LIVE! My NFT with @bjj.fanatics is now live and available for purchase on open seas. The cost will be 1 ETH and what you will get is access to the every single instructional I ever put out starting from the date you purchase the NFT (im doing 6 per year for the forseable future). There will only be 100 copies available so if you want one i suggest getting them now before theyre gone. To be clear and up front, you will NOT get access to my previous instructionals, only new ones after buying the NFT."
"In addition, should you choose to sell the NFT you will NOT lose access to the videos you already have, but you will also NOT get access to the new instructionals once you have sold. You only get lifetime access if you own the NFT. These things are very new and confusing to some people and I want to make sure everyone understands what they are buying and has a user friendly experience. If you have any questions please visit the bjj fanatics discord, they are very knowledgeable and willing to help. I will not be answering a million questions in my DM or comment section (mostly because I don't know the answers😂). The discord and open seas links will be posted in my stories and the open seas link to buy will be in my bio. They are also both available on the bjj fanatics website. Let me know if you think i could have done anything better with my 1st NFT experience and let me know if you have any major issues ❤️"
To learn more or buy one of Gordon Ryan's first ever limited edition NFT's click here