Gordon Ryan Rolls with Thor 'The Mountain'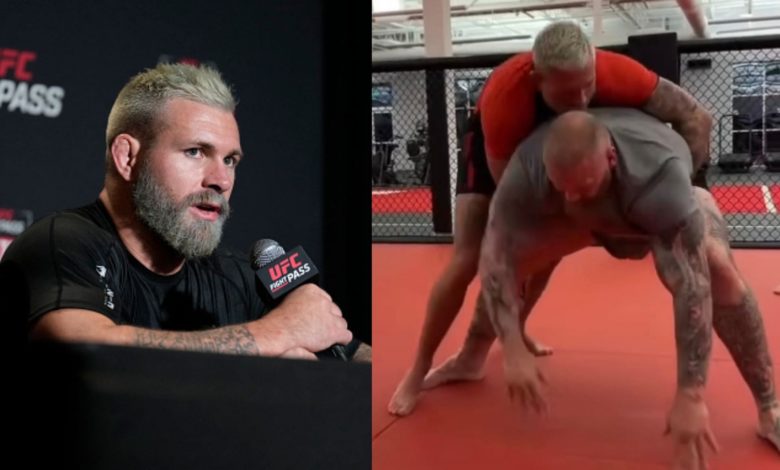 The 27-year-old Brazilian Jiu Jitsu black belt and x5 ADCC World Champion Gordon Ryan, often referred to as 'The King' can be seen rolling with 34-year-old Icelandic strongman Thor Bjornsson (Hafþór Júlíus Björnsson) and proving his point that his jiu jitsu skills really are superior.
Björnsson is the first and only person to have won the Arnold Strongman Classic, the Europe's Strongest Man and the World's Strongest Man competitions in the same calendar year. On 2 May 2020, Hafþór deadlifted 501 kilograms (1,105lb) 'The Heaviest Deadlift of all-time'. Weighing in at 335 pounds (152 kg) and standing at 6 '7 ″inches (2.06 m) tall, his nickname of 'The Mountain' is quite fitting… Thor is also known for his role in Games of Thrones portraying Ser Gregor Clegane.
The Size Difference
Before competing at the UFC Fight Pass Invitational 3, Ryan decided it would be a good idea to have a roll with Björnsson. Whilst Gordon Ryan is quite a big guy at 6'2 and 99kg (218lbs), Thor has an extra 50% of body weight on him and is literally the World's Strongest Man, so Ryan wanted to see if his jiu jitsu skill could supersede superhuman strength, and… well… take a look for yourself.
Former UFC star, Jake Shields posted a clip of Gordon Ryan and Hafþór Júlíus engaging in a BJJ rolling session, where 'The King' appeared to be dominant over 'The Mountain', even getting in a butterfly sweep on the beast.
What Ryan and Björnsson have to say…
During an interview with Ariel Helwani on The MMA Hour, 'The King' had this to say about his experience rolling with the strongman:
"This is actually perfect for me because now whenever I get into an argument with an idiot who's like, 'I'm just too strong for that s**t to work on me.' I can be like, well, I literally grappled the strongest person on the planet, and I can assure you that it worked…"
Ryan continued to say…
"First of all, it was probably the dumbest and most risky career choice I've ever made. It was the day before I was supposed to compete. I was like, man, if I get hurt, John [Danaher] is gonna kill me…"
Thor was quick to jump to Instagram after his experience to fill everyone in on how he just got humbled:
"Literally went against the best and got humbled quite badly. @martinslciis and I got the opportunity to meet up with [Gordon Ryan] while he was doing his last workout before he competes tomorrow. I love trying out new sport and what a pleasure it was. Excited to watch Gordon crush his opponent tomorrow! This guy is next level!"