Grace Gundrum: "I didn't think I'd get a finish that quickly."

"I didn't think I'd get a finish that quickly," Grace Gundrum said when I asked her about her submission over 3X world champ, Pati Fontes last month. She finished Fontes by arm bar in under three minutes at Fight 2 Win 155 in the main event. She used a position called "the dead orchard" that her teammate, Nathan Orchard popularized for the victory. "I don't get the dead orchard too much during training because a lot of the people I train with are bigger with pretty broad shoulders and it's hard to get my legs locked around. I do drill it a decent amount though, since it's easier to do it when someone isn't resisting," she explained.
Gundrum has been on a roll in the No Gi Jiu Jitsu scene. She began making waves over the past couple of years by beating opponents in Quintet and EBI that were highly credentialed, despite her age. She received her black belt by 10th Planet this summer at only 18 years old, after beating Danielle Kelly at Eddie Bravo's Jiu Jitsu Overtime.
But next month, she will face the number one ranked, Mayssa Bastos on December 11th at WNO, who could derail her momentum. Bastos will likely be her biggest challenge yet. She is a black belt under Julio Cesar Pereira (who is a 7th degree coral belt). She's a member of Grappling Fight Team in Orange County, and cross trains at Unity Jiu Jitsu in New York.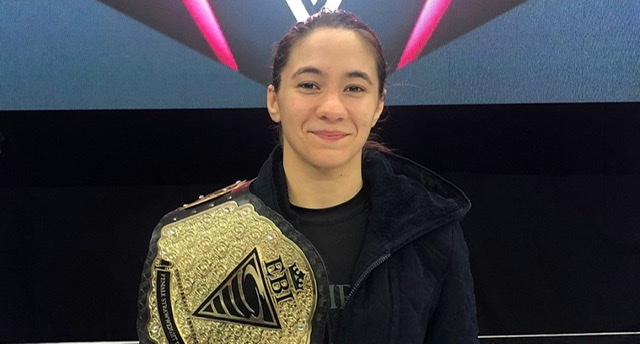 Bastos earned her black belt in 2018 from Pereira, while standing on the podium at the World Championship after winning 1st in No Gi. Since then she has won IBJJF World's, Pan's (multiple times) and Abu Dhabi Pro, often winning her matches via submission. Bastos is only 23 years old but has a record of 53-5, with only one loss in her weight class. 
This will be a clash of two young, high level grapplers who finish submissions in No Gi. Can Gundrum continue riding the wave she is on with a win over Bastos and further elevating her status? Or will Bastos hand Gundrum her first taste of defeat as a black belt? We will find out when the two meet up at WNO: Kaynan vs Rodolfo, for the promotion's fifth installment.
The complete card so far is as follows:
Kaynan Duarte vs Rodolfo Vieira
Dante Leon vs Roberto Jimenez
Mayssa Bastos vs Grace Gundrum
Vagner Rocha vs Jon Blank
Tye Ruotolo vs Kody Steele
There will be six matches on the card. All the matches are under 15 minutes and sub only. WNO: Duarte vs Vieira will be streamed live on FloGrappling.