Kron Gracie vs Cub Swanson: Preview and Prediction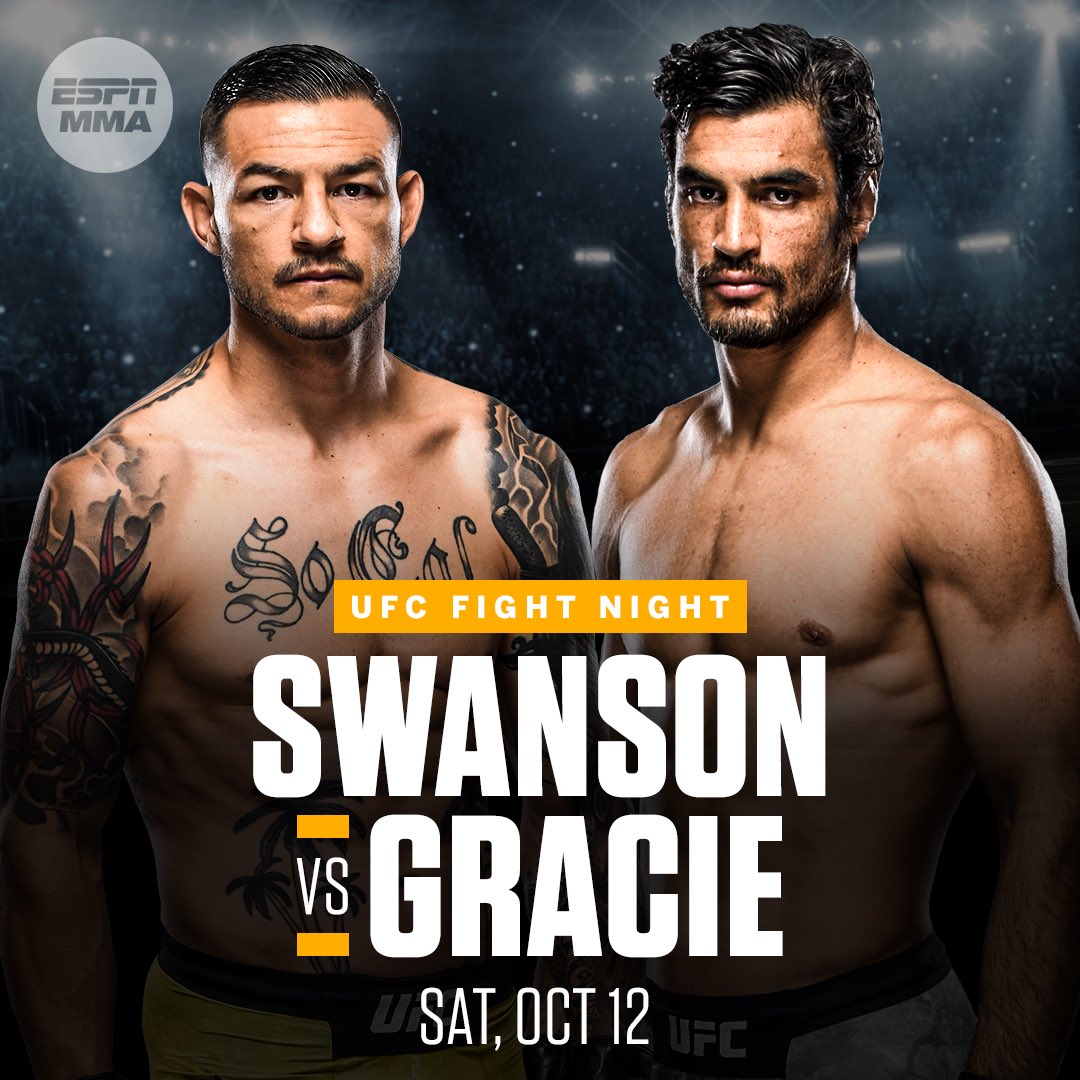 Kron Gracie's second UFC appearance comes on Saturday against Cub Swanson, at UFC Fight Night 161. Is this the return of the founding family of BJJ, or will the UFC veteran claim victory?
Gracie
It's hard to say what to expect from Kron. The past few years he's focused on his MMA development but we've not seen a lot of him in action. His last fight was in February against Alex Caceres, and before that more than two years. That fight was standing for barely more than a minute, but Kron's striking was nothing to sniff at. There was some nice dirty boxing against Kawajiri back in 2016, but the truth is we don't know what to expect from Kron on the feet, and we'll have to wait to find out.
As for his grappling, I don't think there's much to say other than it's everything a Gracie could hope for. ADCC champion, IBJJF world and European champion, 5/5 MMA fights finished by submission, there's nothing else to ask for. To beat him in a grappling exchange will require something special. I'd give it maybe Ryan Hall, Brian Ortega, and just about nobody else. Maybe a wrestler would give him a different sort of trouble – Edgar or Magomedsharipov perhaps – but I can't see anyone confidently going to the ground with Gracie. He lives up to the family name.
Swanson
Swanson is on a bit of a skid, but he's still a force in featherweight. Not so long ago he was nearing title contention, and for good reason. His striking is sharp, he recovers well, and he's fearless in the cage. He's a flow state fighter, not a technician; think less Adesanya, more Fergusson. Where other fighters control distance and define the fight that way, Cub makes the fight hard to predict. Kron's defense will have to be on point to stay safe.
Swanson is a black belt in BJJ, but he's nothing compared to his opponent this weekend. He tends to win far more via decision or by knockout, and seven of his eleven losses come from submission. The last time he came up against a BJJ specialist was Ortega, which went far from well, and his takedown defense is far from world class. It doesn't take a genius to see where the advantage is.
The Matchup
I think this is a good test, to see how Kron deals with the chaos, but if he keeps his head on straight he takes this. On the ground there's no competition, and though Cub is a good striker he won't stay on his feet. Somebody like Doo Ho Choi, who maintains distance with clean strikes, is much less likely to go down. Kron is not a wrestler, and won't have the highest caliber takedowns, so will look for the more opportunistic chances. It's Brian Ortega 101. Even if he is winning on the feet, Swanson's wild strikes will put him in danger. Kron will have all the opportunity he needs to drag it to the mat. Down there, Kron is the shark, and Swanson barely knows how to swim.