Mikey Musumeci Is All-in on No-Gi, Eyes EBI and ADCC Appearances
Just a couple weeks removed from his first no-gi match in five years, Mikey Musumeci seems to be all-in on no-gi competition. The four-time world champion and one of the best current gi grapplers in the world, Musumeci recently posted on social media, indicating an interest in both EBI and ADCC competition.
Musumeci first asked EBI creator and namesake Eddie Bravo for a chance to compete at the promotion's next event featuring lighter-weight grapplers.
Next, Musumeci hinted at a 2022 ADCC appearance. Musumeci was at one point planning to compete in the 2019 ADCC, but pulled out prior to the event.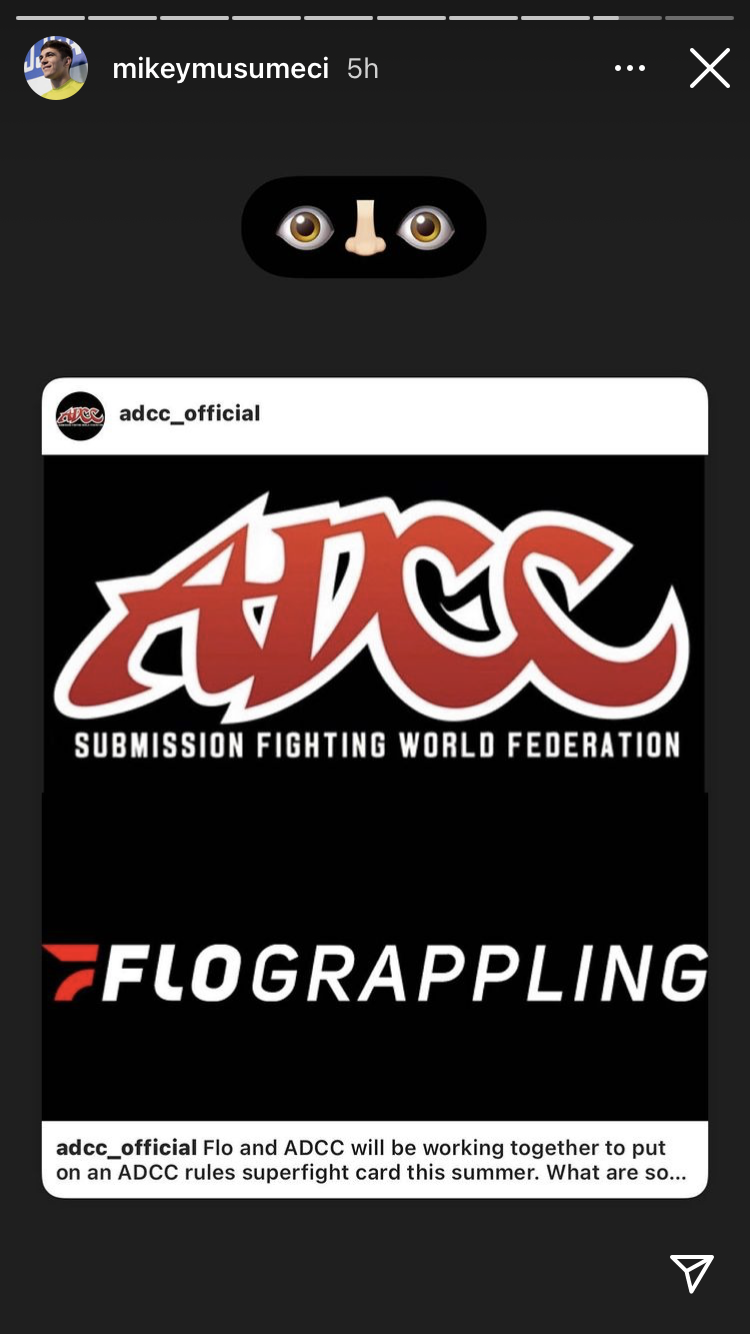 Still just 24-years old, Mikey Musumeci is already one of the most accomplished American jiu-jitsu players ever, and just continues to add to his resume. He has won an IBJJF world championship every year that one has been held since 2016. In March 2021, he returned to no-gi competition with a dominant submission win over Marcelo Cohen at a Who's Number One event.
With any luck, grappling fans will continue to be treated to Musumeci competing in no-gi. If he is able to continue to dominate his weight class (and sometimes above it) in both gi and no-gi competition, Musumeci will be ale to stake a claim for the best overall pound-for-pound grappler in the world.