Nathalia Santoro Promoted To Purple Belt By John Danaher
Last week we saw bodybuilder, fitness model, and jiu-jitsu competitor Nathalia Santoro get promoted to purple belt in BJJ after years of training under John Danaher. Alongside her purple belt, Nathalia was also awarded her first Danaher knife for her achievements – a statement Danaher Death Squad gift.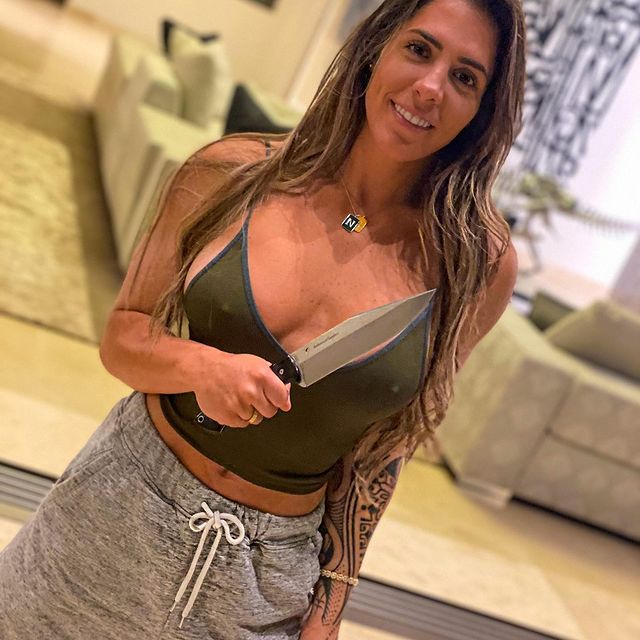 She has since moved to Puerto Rico with her boyfriend, ADCC gold medalist Gordon Ryan, to continue training with the DDS after relocating from the East Coast. Nathalia is the first member of the death squad to be promoted since the move to Puerto Rico after both Nicky Ryan and Ethan Crelinsten were awarded their black belts in late November. The DDS are expected to open their own gym in Puerto Rico later this year in the next few months.
Santoro put up an Instagram post with her new belt captioned, "Today was a good day, I received my purple belt from my master @danaherjohn after class here in Puerto Rico. I absolutely never thought that this would happen anytime soon knowing that Johns is the hardest professor we know to ever belt someone and considering that we still haven't moved to our own academy. I'm of course very happy, number one because I'm already 31 years old and I fear the thought of becoming a black belt at my 40's, No way !!! ???? The everyday drilling and being UKE of 9 dvds with my professor and best no gi grappler from this generation @gordonlovesjiujitsu definitely helped me progress faster. Thank you so much Gord for being so patient and the worst human being on the planet earth at the same time. I'm very grateful for you. ???? #purplebelt #bjj #dds"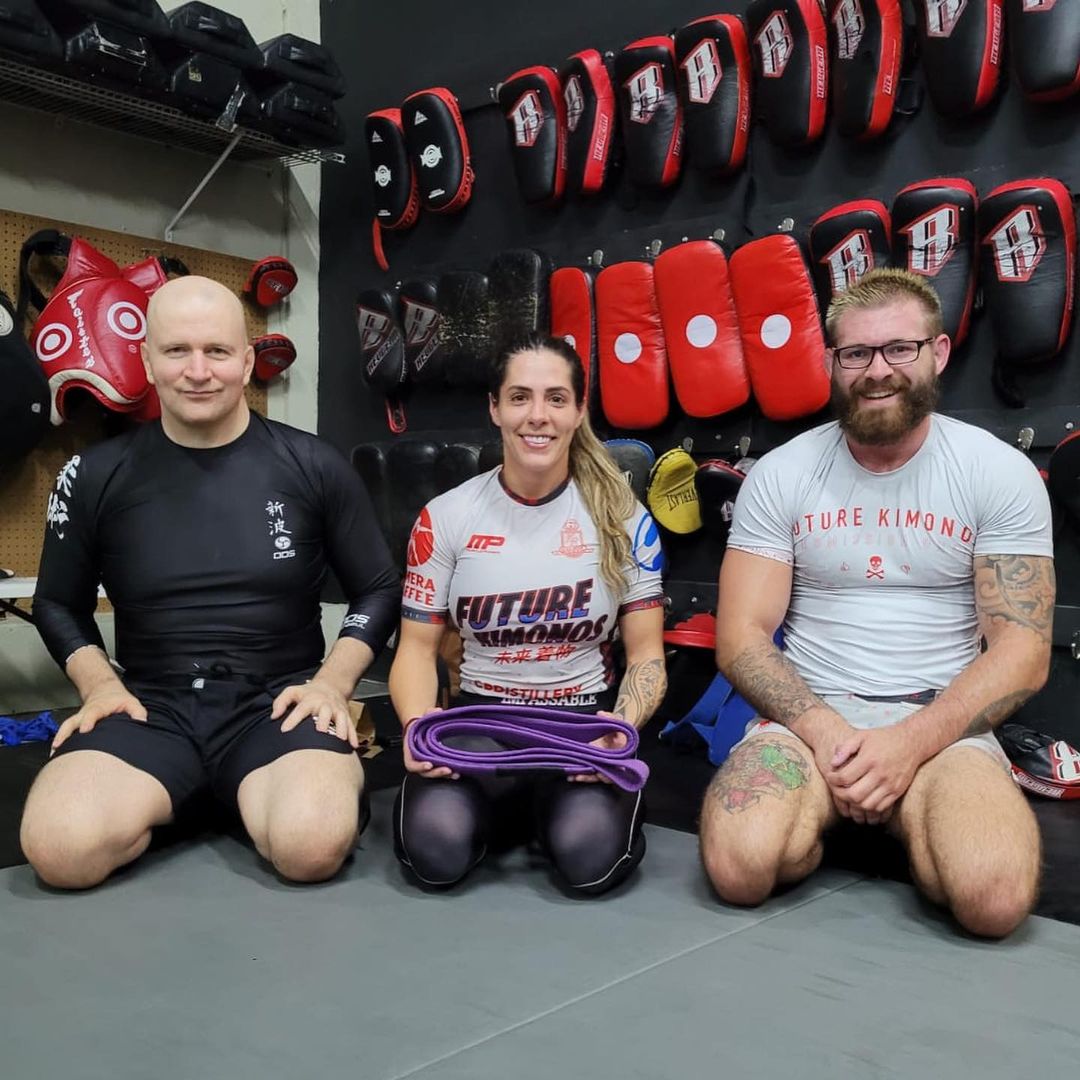 The couple enhance one another's strengths; Gordon (no doubt) helping her with BJJ, and likewise Santoro helping him with weightlifting and strength training. Santoro is a strong grappler though, having competed at events like 3rd Coast Grappling and Kasai 5 she has shown she's quite the competitor. For example, her standout win against Stephanie Trevino at 3rd Coast Grappling when she tapped her out with a rear naked choke during the last second of their match, as well as guillotining her way to a win on the undercard of Kasai 5.
Congratulations Nathalia! The black belt before 40 is most definitely achievable to say the least. #OSS!