Virna Jandiroba: A Special Type Of Fighter
In Virna Jandiroba We See A Glimpse Of The Past
In 1993, Royce Gracie revealed to fighters and to the world what it was missing.  Brazilian Jiu Jitsu.  Since then, almost every fighter has immersed themselves in the 'gentle art'.  Now, it is no secret to fighting.  It is a staple. In fact, it is hard for fighters to have success purely from their Jiu Jitsu, because everyone is so well versed in it. 
Sometimes, though, there is a special fighter who rises above on their grappling. We watch them, and see glimpses of the past. The days of old, when the technique was so cutting edge it captivated us. 
These are fighters like Demian Maia, Ronaldo Souza, B.J. Penn and Jake Shields .  In UFC 252 Saturday night Aug 15, we will have a chance to see one of those whose Jiu Jitsu is special.  Her name is Virna Jandiroba.
Moving Up The Ranks
Jandiroba is as high level as it gets. A former Invicta champ, she is 15-1 in the women's strawweight division and has 12 wins by submission. Her only loss was a decision to former UFC champ Carla Esparza. 
Even though it was her first UFC fight, and on short notice, it was close.  She even took the wrestling standout down several times. In that fight, we saw Jiu Jitsu moves from Jandiroba that you just don't see in MMA.  Deep half guard escapes, open guard positions and butterfly sweeps.
In Jandiroba's next fight, the Brazilian put on another grappling clinic against a tough opponent, Mallory Martin. During the first round, Jandiroba mounted Martin and then locked in a head-and-arm triangle that almost finished her. 
Then, in the second round, Jandiroba took Martin's back within 20 seconds. She submitted her with a rear naked choke.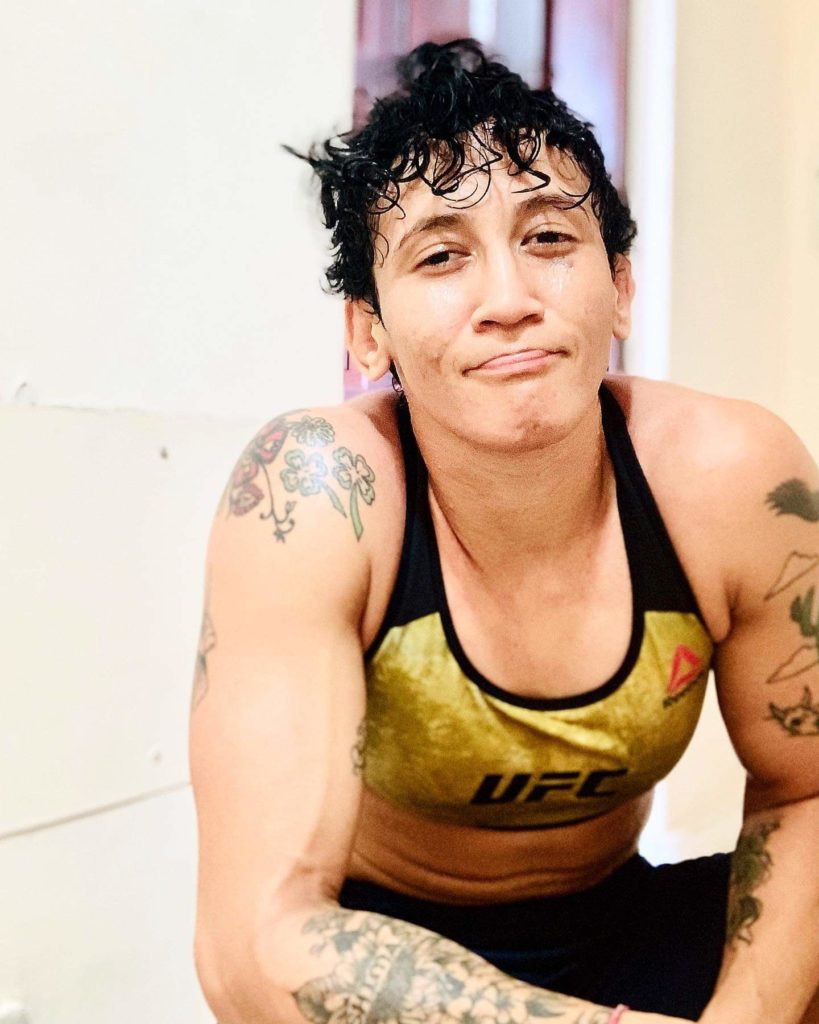 Settled In
With her first couple of fights under the "bright lights" out of the way, Jandiroba looks to be settled in and ready to make waves in the strawweight division. 
However, she has her work cut out for her this weekend. She faces Felice Herrig.  Herrig is a long time UFC veteran who has never been finished.  Although she is coming off back-to-back losses, Herrig has strength and tenacity on her side. 
'Lil bulldog' uses constant pressure and is a great grappler.  Will this play into Jandiroba's "no space" style? Or will it stifle her UFC aspirations?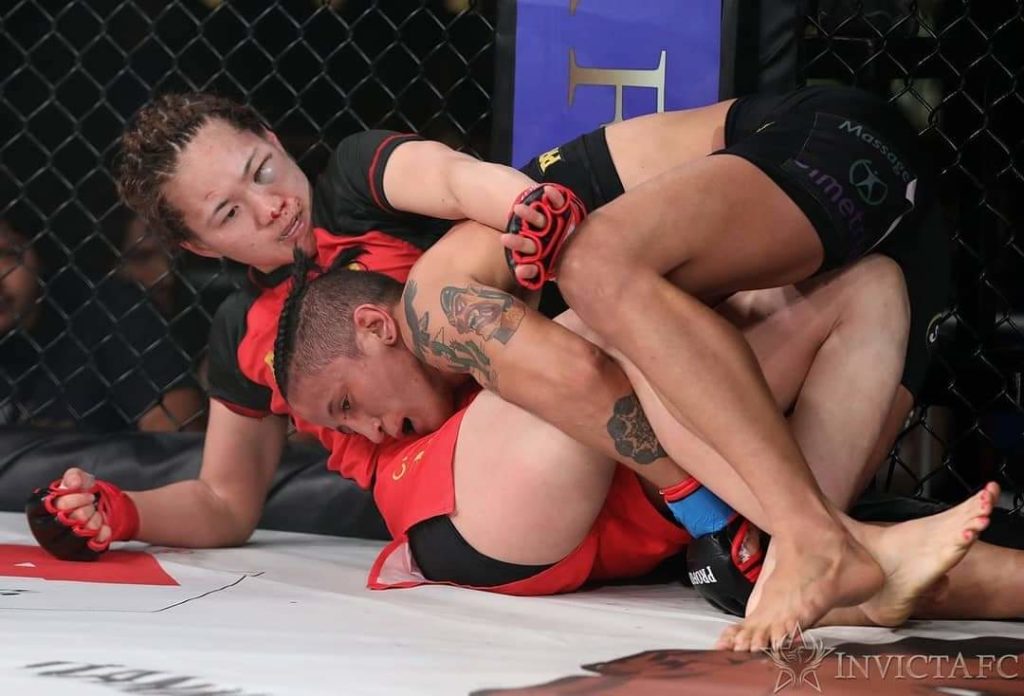 An Interview With Jandiroba
I reached out to Jandiroba, who is in Las Vegas cutting weight for her fight.  She made time for Grappling Insider to answer questions.  Here is what she had to say.
GI: How was your training camp during the quarantine?
Jandiroba: I live with two other fighters and once we got the fight booked I called my Muay Thai coach and got him to move in with us.  Renato Velame (my cornerman) was also quarantining himself, so we were just training with people who were quarantining.  Things were a bit different but overall it went pretty well.
GI: Your fight with Carla Esparza…to me, it felt like it could have gone either way.
Jandiroba: I know that it was a loss, but overall was a very good experience to fight someone who was a former champion.  Maybe if I had the proper time to have a full camp, things would have gone a little different.  But it got me to the UFC, and now I can climb my way up the ranks.
GI: There has never been a black belt champ in the women's strawweight division in the UFC. How do you feel about that?
Jandiroba: Lets make some history there!
GI: When you're training for a fight, do you train in the gi or is it primarily no-gi?
Jandiroba: Normally I train the gi a lot. But once I get a fight I switch only to no-gi.  
GI: I see a lot of intricate Jiu Jitsu positions that you don't normally see in MMA.  For instance, deep half guard, butterfly guard sweeps etc.  Are there any positions in Jiu Jitsu that do not translate to MMA?
Jandiroba: Overall, I think the stuff I do in a gi works well for MMA.  Some stuff people won't even try in MMA, but I will give it a go because it works for me.  And you can't get lapel choked in MMA!
GI: This question is for Renato.  How would you describe her Jiu Jitsu?
Renato Velarme: It's the best style for MMA.
GI: Jandiroba, are you more of a guard player or top player in terms of Jiu Jitsu?
Jandiroba: In Jiu Jitsu, I was mostly a guard player. But once I started fighting, I adapted my Jiu Jitsu for MMA. So I changed it quite a bit.
GI: What do you feel about Felice Herrig's grappling?
Jandiroba: She has a well-rounded game. But overall her grappling has a few holes.  Hopefully I can exploit those.  I don't think she has fought anybody that is mainly a grappler, and with my style.  We'll see how she handles it on Saturday. 
A Special Fighter
Moments are rare these days, when you get to see a grappler the caliber of Jandiroba in MMA.  To see Jiu Jitsu displayed eloquently, against another opponent in a Jiu Jitsu match is beautiful. 
But to see it in a fight where punches and kicks are involved, is simply astonishing.  When you watch this, there is no doubt you're watching something special.   And there is no doubt Jandiroba is a special fighter. 
It's hard to make predictions in MMA. But I think if Herrig can't stop the takedown she will be in for a long (or short) night.