Zoltan Bathory: Rock & Roll(ing) Interview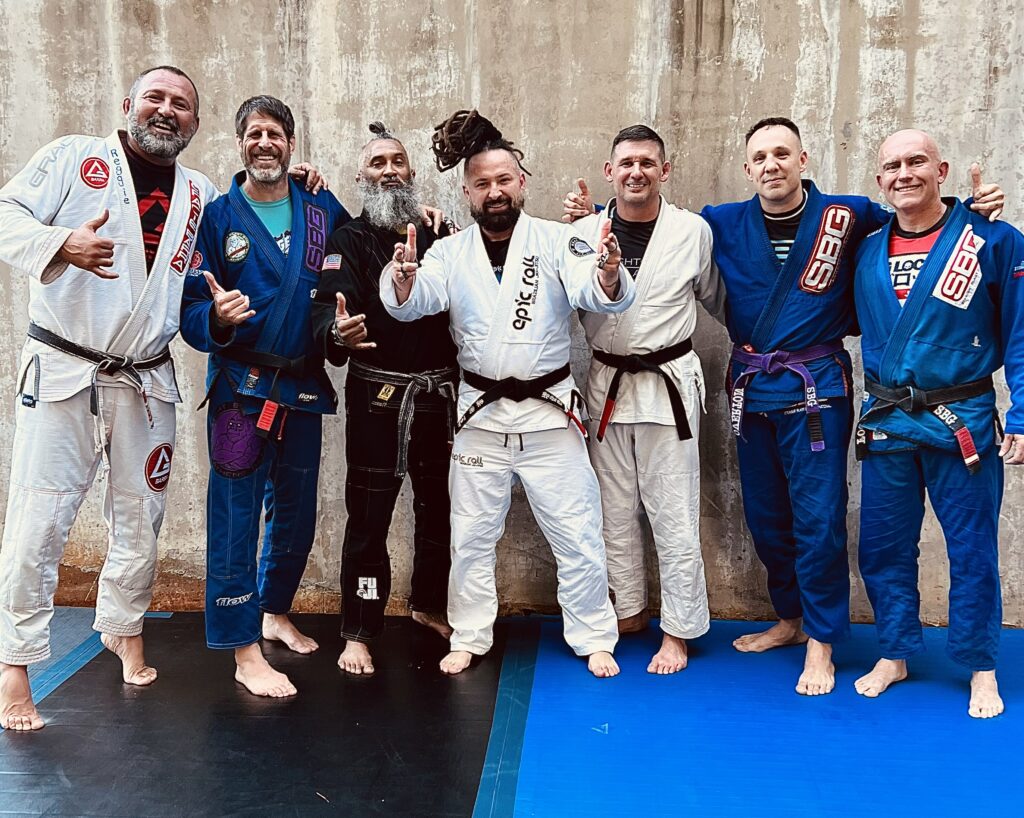 "Martial Arts is not something you casually do, you become a martial artist, you live by the Bushido – the principles of martial arts – and that rewires your mind so you see the whole world from that perspective. Everything becomes a chess game. Life is the art of war. Obstacles are just challenges. Every situation is winnable in some way. I believe I became successful in life because of that approach to everything. So when it is a way of life, there is no quitting martial arts, there is no quitting Jiu-Jitsu."
Zoltan Bathory, the founder and guitarist of renowned American heavy metal rock band, Five Finger Death Punch, brings a whole new meaning to the term 'Rock n Roll'. 5FDP have won many awards, toured all around the world, and are incredibly well established in the music industry, and alongside his career as a successful musician, he trains Brazilian Jiu Jitsu. Not only does Bathory train Brazilian Jiu Jitsu, but he is also pretty good at it too. Bathory is both a judo and BJJ black belt who also competes, and is uber passionate (like the rest of us) about the sport.
Martial Arts Background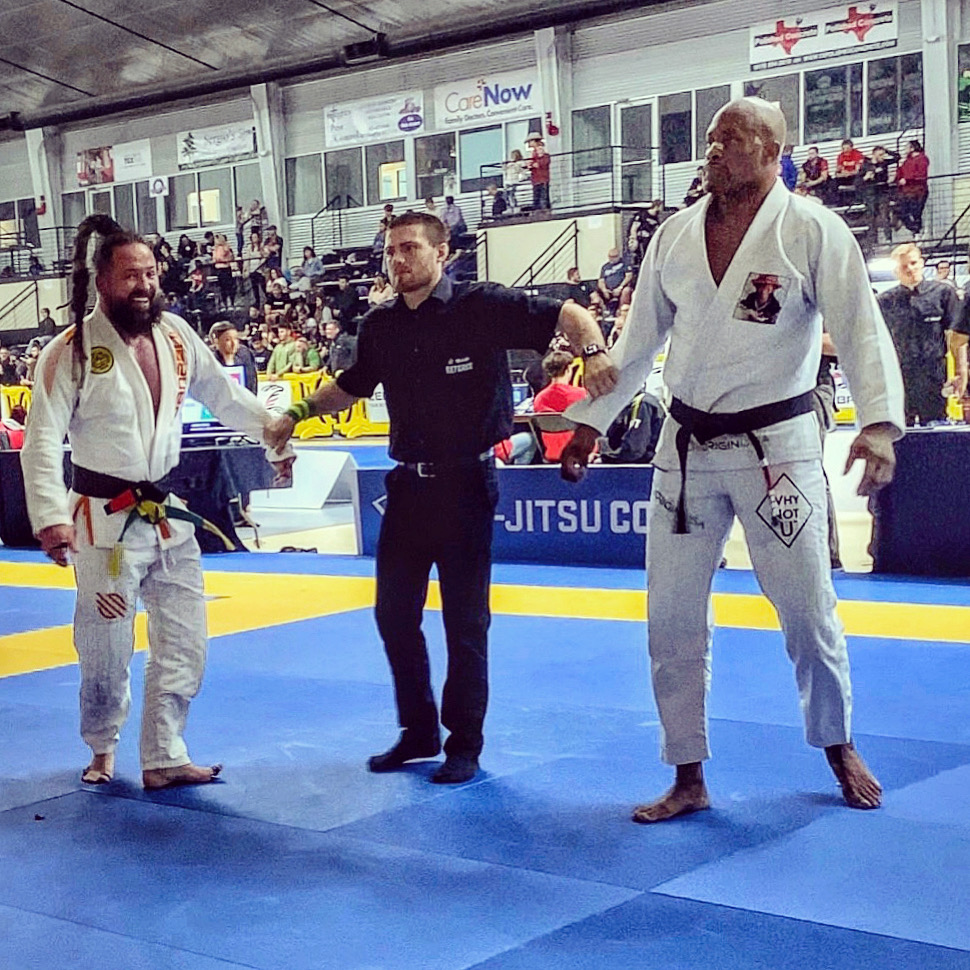 The heavy metal rockstar is a black belt under Mica Cipilli and Royler Gracie (since March 2021) and is also a member of the Gracie Humaita Competition Team. The 44-year-old has been competing since he was a white belt and he also trains with the general population, as well as teaches classes. Shortly after being promoted to black belt, Bathory won double silver at 2021's Jiu-Jitsu American Nationals in both the Masters Super Heavy Division and Absolute, and he frequently competes and is usually seen stood on the winner's podium, so he is unquestionably a certified human weapon.
Bathory's martial arts history goes way back to when he started Judo at just nine-years-old, before finding BJJ around 14 years ago. The musicians jiu jitsu journey began after having a private lesson with BJJ and MMA legend, Royce Gracie, where Zoltan tied a white belt around his waist once again to start a new martial arts path.
Zoltan is a lifelong martial artist who also has a background in Wing Chun Kung Fu, training under grandmaster Randy Williams as well as training and becoming certified in U.S. Army Modern Combatives Close Quarter Combat, under instructors Professor John Simons III and Professor Iako Kalili, however his main pursuit now is Jiu-Jitsu: "I love the community – I love the brotherhood – and I love competing – I'm all in."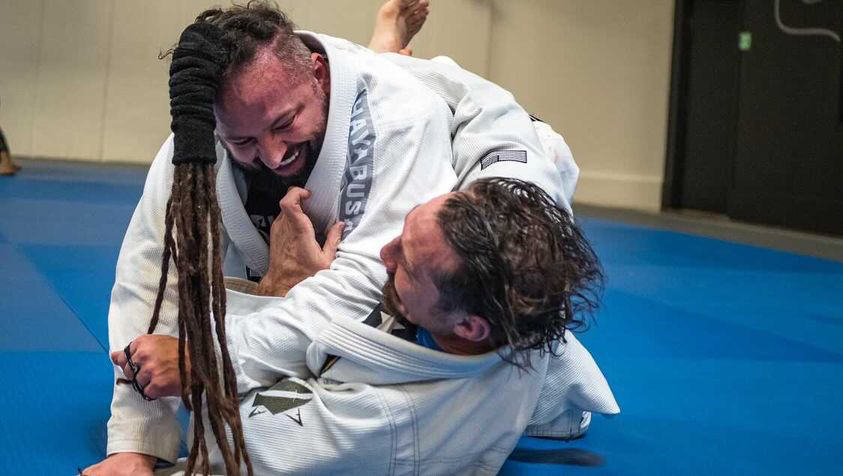 Rolling on Tour
Anyone in the music industry will be able to vouch for the fact that touring can be absolute chaos (to put it lightly), so when you are away from home for months at a time traveling all around the world, how do you find the time to train?
Zoltan explains, "As for the touring life, I have been lugging my mats with me pretty much anywhere we go since day one. In every arena we play we set up a backstage dojo."
In the early days of his BJJ journey, Bathory was traveling with Royce and Royler Gracie and took part in their seminars, and when he was on tour with the band he would visit local academies wherever they played, creating himself a huge network of BJJ players along the way. When Bathory is at home, he trains at Gracie Las Vegas under his coach 5th degree black belt Mica Cipili.
You often hear about celebrities not participating in live sparring, and that is because they don't want to have any risk of injury, which is fair enough. However Bathory does spar, and he spars prior to going on stage, but when rolling before a show, Bathory has to be careful because as a guitarist and performer, he obviously needs to be able to use his fingers and limbs and he has lots of fans relying on him: "I do have to be careful though, I tape my fingers and I don't ever go full berserker, even if I get caught and I could fight my way out of it, I'll tap before I risk an injury. There would be a lot of unhappy people if we'd have to cancel a show…"
The Backstage DOJO
Anyone who follows the celebrity BJJ scene will be aware of Megadeths lead singer, Dave Mustaine also being an avid jiu jitsu practitioner and BJJ brown belt. Megadeth recently supported Five Finger Death Punch on tour, and of course – they rolled in the backstage dojo. Bathory says: "I knew that Dave was practicing some form of Karate for a long time, but I just recently became aware that he made this excellent life choice to begin his Jiu-Jitsu journey as well. My security guys are also black belts and Dave travels with his professor Reggie Almeida so the backstage dojo was quite busy on this last tour…. Some days we had 5-6 black belts rolling before the shows."
From White to Black Belt
Every person who has been awarded their black belt is different; some never expected it, some did, some knew it would come naturally over time, and some get it sooner than they thought. Having already had one black belt, Bathory knew if he was consistent and never quit that inevitably he would get his BJJ black belt – it was just a question of time.
"I knew it would take a long time but I knew I was going to be a black belt eventually because I was never going to quit … so from that perspective it was inevitable and only the question of time. On the other hand, I was not really concerned with my belt color, I was concerned with getting good, putting in the work. It's really that simple. Actually, I shouldn't even say putting in the "work" because I love Jiu-Jitsu so it's not really work. I actually enjoy the journey and I wasn't looking at the black belt as a destination… it is a milestone I passed and I'll keep going until the wheels fall off."
When it comes to backtracking on the things you would change from white to black belt, most people would say they wish they had started younger, or trained more, but Bathory wouldn't really change anything, and if he did train more, it would have taken away time from other aspects of his life, Zoltan states:
"There has to be a balance. The band, touring, and making records is my main focus of course, and I'm the one dealing with most of the band's business affairs. I even design the Merch so the band takes up most of my time. I also fly planes, I race Monster Trucks, I own a few companies, and manage a couple of other bands as well, so my 24 hours in every day are all spoken for, but I can still figure out how to spare 2-3 hrs for jiu jitsu."