Bas Rutten reveals on Reddit forum who would be his 'dream fight'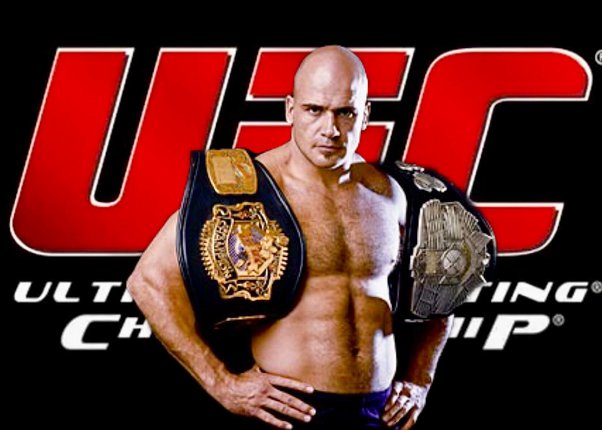 Dutch MMA legend Sebastiaan 'Bas' Rutten has revealed that Rickson Gracie would have been his 'dream fight'. 
Rutten was a UFC Heavyweight Champion and a three-time King of Pancrase World Champion. The former MMA champ finished his career with a record of 28-1-4.
Rutten recently did a 'Ask Me Anything' session on Reddit where he proceeded to answer fans' questions about his life and fighting career. He began the thread with:
"Hi everyone, it's UFC Hall of Famer Bas Rutten. Ask me anything! Hey there everybody, it's me, Bas! I'm new to Reddit but have wanted to do this for a long time. So please give me your best questions, be gentle…"
The thread had over 500 responses; most of which Bas replied to. One of those questions being, "What was the dream fight you never had an opportunity for?"
To which he disclosed that Rickson Gracie would have been his dream fight, stating that he would have loved to have had an opportunity to go against his elite BJJ skills.
He responded, "Rickson, but just out of respect. Just wanted to see if I could stay out of his submissions. Unbelievably good on the ground."
Other Q&A's on the forum
Following his retirement in 1999, a user asked, "What's your biggest piece of advice for fighters who can no longer continue to fight, and must come to terms with a retirement?"
Hitting back with a wise response, the MMA legend responded, "Find a new passion, the best is to do it when you are still fighting. Otherwise alcohol and drugs might be the thing you are looking for, that happened with me, trying to replace the cool feeling with bad stuff. Pat Miletich is smarter, he started chasing tornado's for that reason."
Regarding Dutch MMA fighters, another question asked by the public was, "Hi Bas! As a fellow Dutchman I have to ask, why do we not see more dominant dutch fighters in the UFC? Is it because of the dominance of kickboxing in The Netherlands and a shortage of grappling? Have a good day!"
To which he responded, "Yeah, I think that's it, they love their striking. Hopefully few will move to Austin, that's the place for ground fighting right now, the Mecca!"