Zoltan Bathory and Heather Gracie as new characters in COD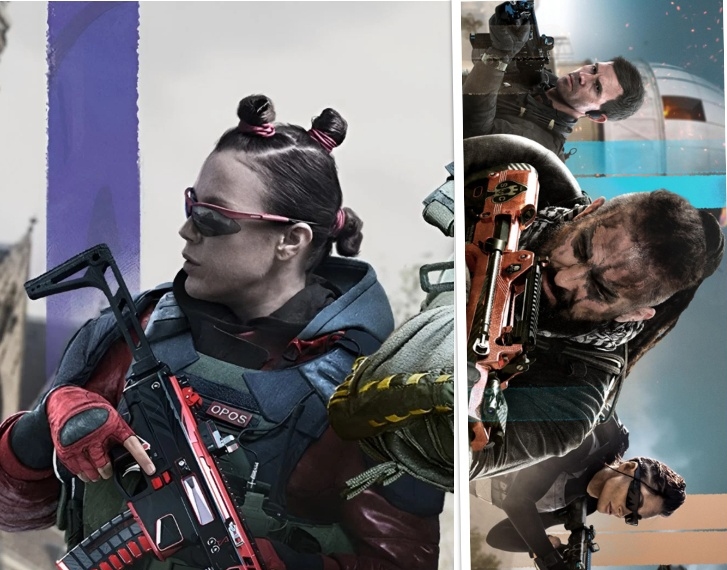 Heather Grace Gracie, the granddaughter of Carlos Gracie Snr, one of the founding fathers of Brazilian Jiu-Jitsu and her partner, Five Finger Death Punch frontman and BJJ black belt, Zoltan Bathory will both be starring in Call of Duty.
Gracie was offered the role first, to star in the fourth season of Modern Warfare 2. The game has introduced some new characters and one of those characters is 'Ana Venga' AKA Heather Gracie. Venga is a Special Forces medic who also has some killer jiu-jitsu skills.
In the game, Vega's submission moves include a flying triangle, armbar and neck cranks. The purple belt spoke of her excitement toward the project on an Instagram post:
" I had an incredible time with the super talented @tacgas_fuelyourbrand and @CallofDuty crew.
I wish I could share with you the energy on the set as we descended on these remote (and secret) locations with practically a small army of creative and military advisors all working together to capture the perfect shots for the game. It was truly a surreal experience, and to see firsthand how much thought and attention goes into the creation of every scene and character was simply mind-blowing.
Thank you to everyone that was involved. You guys are AMAZING 🙏🏽🙏🏽❤️
CallOfDuty #COD #AnaVega "
Meanwhile, her partner, rock band frontman and BJJ black belt (and competitor) Zoltan Bathory has also had an operator skin made of himself for season five. Even better, his skin has a black belt on it amongst all of the military garments.
Bathory's operator skin will be called 'Oz', which is 'Zo' backwards and it will be available on August 2, 2023.
He also took to Instagram to announce the exciting news:
"We did several photo shoots and body scans to create my operator skin. Can't wait for this to drop on August 2nd! Let's Pew Pew!
"This is a huge win for my fellow Jiujiterios !!! Call Of Duty game designers were super cool to include my Jiu-Jitsu Black Belt on my operator skin Oz (Zo backward 😎) – Season 5 is dropping on August 2nd." Bathory said.