ADCC 2019 Results: Ffion Davies Breaks Bia's Arm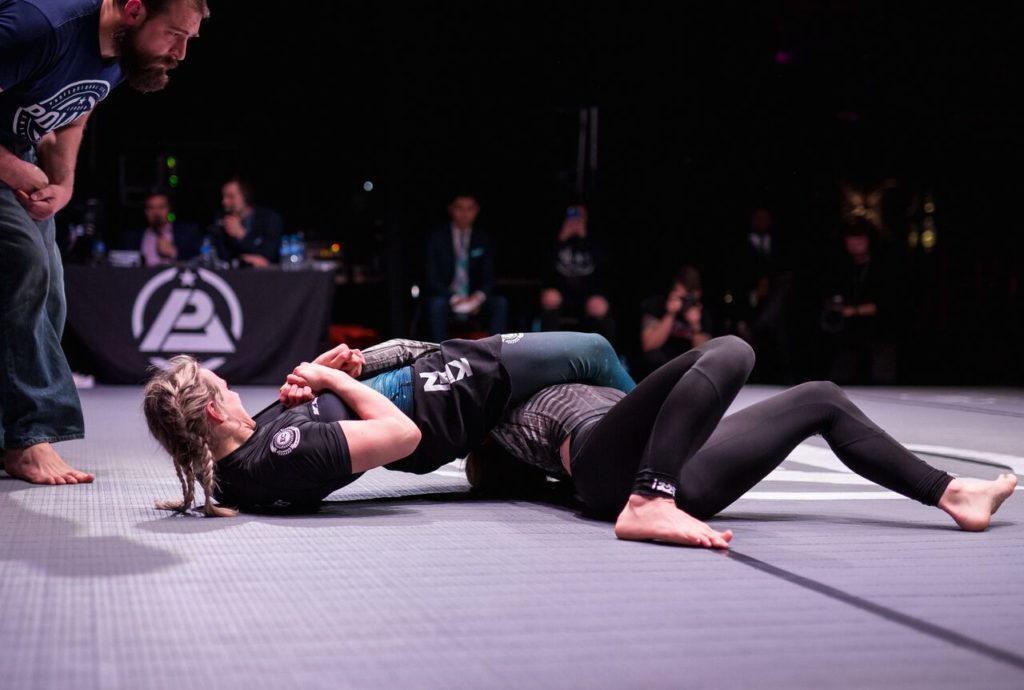 Ffion got out of the first round relatively unscathed after one of the more decisive victories of the day yesterday at ADCC 2019. She became the only UK representative to make it into the Quarter-Finals as she set up a rematch with Beatriz Mesquita. Mesquita was equally comfortable on her way to meet Davies as she finished her opening round opponent in under 2 minutes. On the opposite side of the bracket, Mesquita's rival from the last final, Bianca Basilio, was taking on Elvira Karppinen.
After a gruelling match, Ffion avenged her only loss this year after latching onto a triangle attempt and switching to an arm bar not long after. She caused Mesquita to tap in agony, but it quickly became apparent that she may have broken her arm and Mesquita's presence in the third-place playoff in serious doubt. The other bracket's match went on significantly longer as Bianca Basilio earnt her second attempt at gold at ADCC 2019 with a decision win over Karpinnen.
(This article is part of our week of ADCC coverage. To get live results, play by play, and commentary, we'll have a live updates article running all weekend)