Exclusive IBJJF Pans Breakdown: The Heavier weights
You are reading this right, the 2020 IBJJF Pans are on. In our previous posts, we covered the lighter– and the middleweight classes. It's time for the heavier weights. You may ask why Mikey Musumeci is featured in the image then? The reason? The roosterweight has signed up as a heavyweight this year.
The event has reached full capacity, so we know the divisions won't change. So let's dive deep and see the possible matchups. We've based matchups on current IBJJF rankings of the athletes and their team affiliations. This takes a lot of work to put together, so give the post some love.
IBJJF Pans breakdown (heavier weights): Heavyweight
This is the division everyone's talking about. Heavyweight is always a division you must keep an eye on, but this year the stakes are higher than ever. First, Mikey Musumeci signed up in an attempt to close out the division with his close friend and training partner Roberto Jimenez. Then, Gustavo Batista, last year's Medium-Heavyweight champion decided to move up in weight. Finally, Aaron 'Tex' Johnson, who generally fights at Super-heavy is dropping down to this division.
So, the heavyweight brackets will bring a lot of athletes from different weight categories, which is always exciting to watch. Initially, I was intrigued by the Musumeci wildcard. But then I watched his matches at Euros again and noticed his game is almost too good for heavier fighters. Especially when the difference in weight is so big.
Musumeci's chances
Most fighters who "belong" in this weight category are about six feet tall and weigh within the upper limit of the division (208 lbs – 94.3 kg). Musumeci's walk-around weight and height are hard to find, but I'm guessing he is about 5'7″ and 140 lbs — so he is incredibly undersized. But his openings are incredibly undersized as well. Passing his guard will be a nightmare for most of his opponents because breaking his knee-elbow space is almost impossible for a heavyweight.
He is also exceptionally nimble, which allows him to repummel his legs from most complicated situations. Musumeci has a system of framing he uses which is extremely high level to watch, and this allows him to displace the pressure bigger guys place on him while retaining a strong aggressive guard. He'll be a nightmare to deal with for anyone of his opponents.
For what I could gather from his interviews, he's been working a lot on adjusting his game to heavier opponents. During Euros he struggled with opponents deadlifting out of positions. Especially in his match against Mahamed Aly, where he hit a beautiful omoplata from collar sleeve which Aly simply shook off. If you want some insight on that, you can check our post here. We'll have to wait and see what strategy Musumeci comes up with.
'Tex' Johnson vs Jimenez is another match to watch
His opponents are no slouches either. Apart from his friend and training partner Jimenez, there's Batista, 'Tex' Johnson, Horlando Monteiro and Vinicius 'Trator' Ferreira all coming for gold. One of the most interesting matches that can happen is 'Tex' Johnson vs Jimenez. Johnson has a savage straight ankle lock and Jimenez has had problems with footlocks in the past.
There's one that we'll be missing and it's impossible not to talk about it, and that is Musumeci vs Leandro Lo. Lo won't be doing Pans because of travel restrictions of course, but this match-up would be insane. I sincerely hope Musumeci keeps doing these open-weight tournaments or registering in higher weight divisions and this fight happens at some time. This is a match most grappling fans dream about.
Our pick: I really think Musumeci could take this. I believe most of his opponents will be going for the Aly strategy: double pulling with Musumeci and coming up for the advantage. I don't think there's a soul in the heavyweight division who can win a double guard pull battle with Musumeci. From there, they'll spam pass attempts to try to edge out a decision. But I think Musumeci has planned for this. He'll be ready.
Having Jimenez on the other side of the bracket means they only have to beat half of the names on the bracket on their path to gold. I think they will pull off the incredible and close out the division. The toughest challenges in their way will be Batista, 'Trator' Ferreira, Monteiro and 'Tex' Johnson.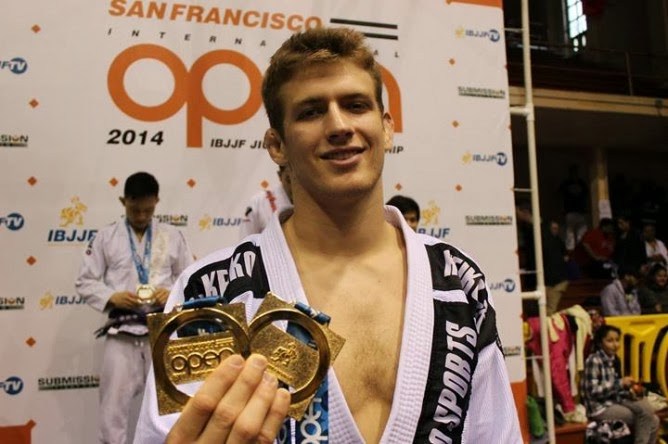 IBJJF Pans breakdown (heavier weights): Super-Heavyweight
The super-heavyweight division has only nine athletes registered, but they are all legit. Think Fellipe Andrew, Keenan Cornelius, Arnaldo Maidana, Devhonte Johnson and Guilherme Augusto. This is the only division where no athlete took advantage of the exception the IBJJF put in place, where no points are needed to enter the tournament. This means that all these athletes could have registered. This could be thought of as the most "legit" division.
The dispute for the top
The two top ranked athletes here are Andrew and Cornelius. Andrew was last year's Pan Champion, beating Mahamed Aly in the finals. Cornelius is a three-time Pans Champion himself. They have fought once before, with Andrew catching Cornelius in a triangle and submitting him for the first time in the Gi as a black belt. Since then, they have trained together at Cornelius' gym in San Diego, so this matchup is even more intriguing.
Maidana and Johnson could do damage in the division. Maidana has a versatile game with a nasty omoplata. He plays both top and bottom aggressively, which makes his matches interesting to watch. He has lost to Johnson and Cornelius, but never faced Andrew. So he will be probably looking for revenge as well.
Johnson beat Andrew at Subversiv this year via referee decision, a huge pet. He is a newer black belt, so his performances may be all over the place, but he is dangerous lasso guard player and has brutal pressure on top. Johnson also faced Cornelius twice, losing both times via submission at the 2019 No Gi Pans.
Our pick
Our pick: I'm torn on this one. Andrew has been competing nonstop since the pandemic started. That gives him an edge in timing and readiness. Plus, he's already beat Cornelius. Cornelius has competed once since the pandemic started, winning against Mathias Luna from Checkmat. I think he knows the stakes are higher on this one. He has already lost to Andrew and they even trained together in the gym.
I think Cornelius will be wearier of the guard pull and will try to pull first. The smart choice would be for him to entangle Andrew in some kind of lapel guard and either look for the back or win the positional battle to outscore him. This is much easier said than done, especially since Andrew has been competing a lot and will be much sharper. It can go either way, but I think spending time training together helps Cornelius more than Andrew, and he'll win the tactical battle against him.
IBJJF Pans breakdown (heavier weights): Ultra-Heavyweight
The Ultra-Heavy division is lacking last year's champion Ricardo Evangelista. Silver medalist Max Gimenis will be in the division, but he'll have one of the toughest challenges of his career in Victor Hugo. Hugo is a savage, plays both top and bottom flawlessly and has been by far the most active athlete in the division. Dark horse in the division, Renato Tagliari, is also signed up for Ultra-Heavy.
Gimenis and Hugo have faced each other once before at black belt at F2W 148 and Hugo effortlessly submitted Gimenis after flipping the 250-pound man over his shoulders and slamming him to the canvas. Gimenis is a gamer, but I don't think he is on the level to beat someone like Hugo. His best chance is to stay on top and use his passing to outscore Hugo.
Hugo is on one of the most successful black belt debuts I've seen. He is unbeaten in 2020 and riding an impressive 10 fight win-streak in the process. His amazing guard play is a rarity at the Ultra-Heavy division. He is extremely flexible and is aggressive from bottom, creating pressure from bottom position repeatedly. On top, he mixes the "little guy game" of dynamic passing with the extreme pressure taken from the Ribeiro brothers.
Our pick: Hugo takes this division. Gimenis and Tagliari will tangle for silver, but the gold has Hugo written all over it. I don't think technically or physically any of the athletes registered can compete with him, and he' has the highest chance at gold. But remember, it's Jiu Jitsu, so anything can happen.
Keep in touch
If you want us to make more predictions or you don't agree with what we said, you can contact me here. I'll be happy to give my views on the choices. You can also follow Grappling Insider following this link.